Setting Working Time.
With GnomGuru, even the busiest specialist will only take seconds to look for an available time slot to meet with your clients.
In order to make it easier and faster to find free time for book clients, GnomGuru allows you to create a flexible schedule.
Your Schedule is displayed in the Calendar. This will help you to offer your client the possible options quickly.
Example: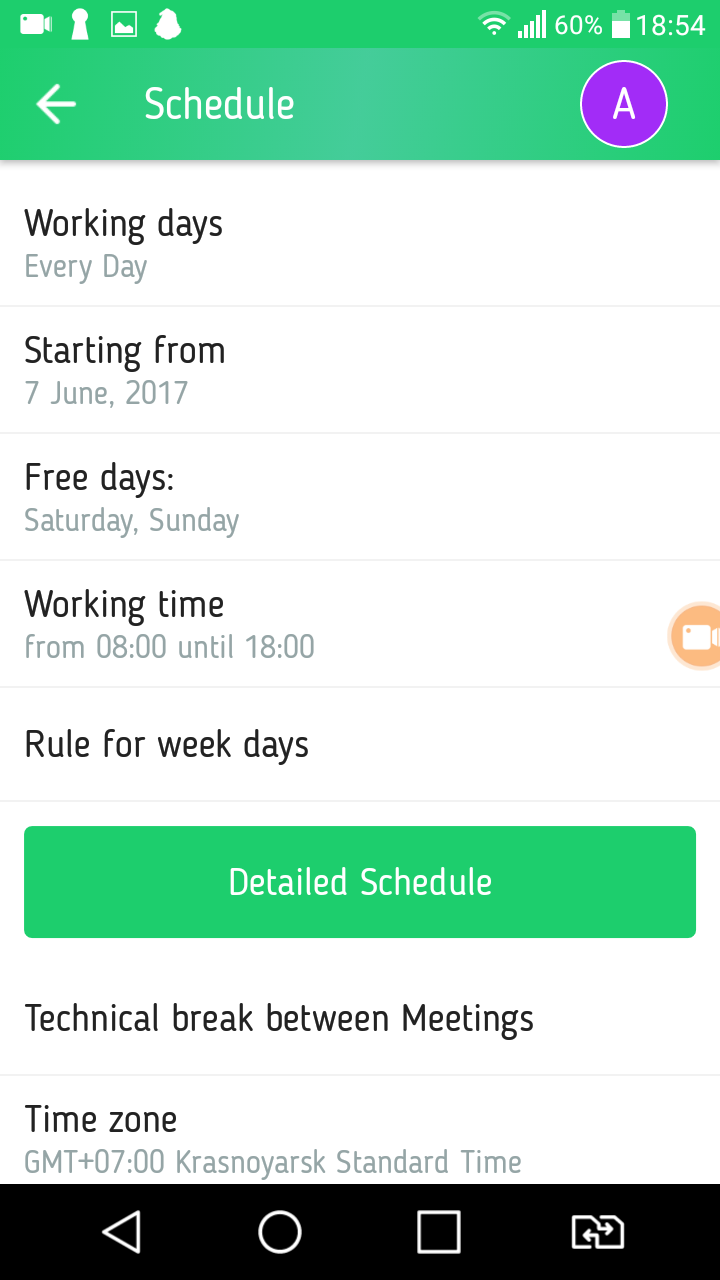 (How to add the widget on the screen)
Monday, Thursday, Saturday and Sunday – days off.
Tuesday – Working day. There are 5 meetings scheduled for this day, but still there is space to book more meetings.
Wednesday – Working day, but 3 meetings are already scheduled. Therefore, the red index.
Saturday – Day off, but 2 meetings scheduled nevertheless.
So, in Menu / Settings / Schedule set the basic rules: the frequency, weekdays and weekends, working hours, breaks.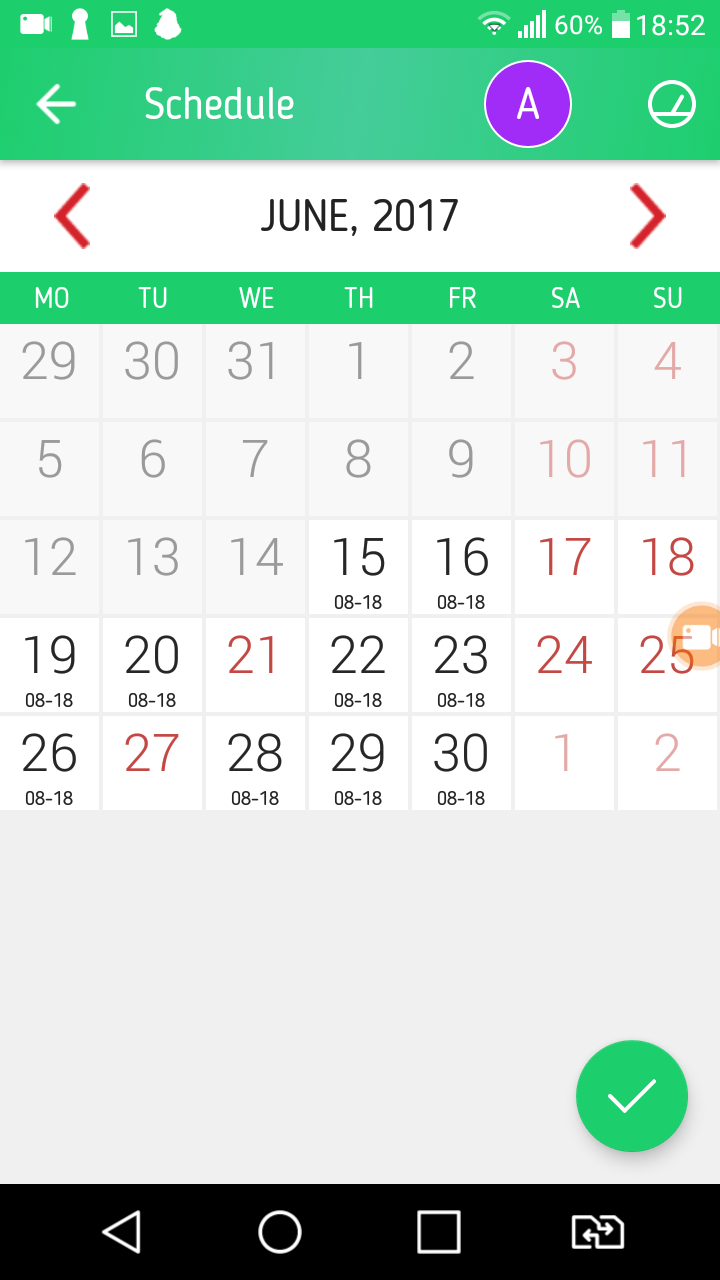 The field Starting from is the starting point in calculating the periodic schedule (for example, "every other day" or "1 day after 2 days")
Moving to the detailed schedule, you can change the schedule for any day.
To quickly manage and mark the working / non-working days, use the mode one touch mode (Press 1).
Directly from the Calendar, you can quickly determine the working time of a particular day. Use a long press: