Automatic personalized SMS from GnomGuru
Personalizing SMS messages. Should I care?
If you think that SMS messages should only be used to remind you of a meeting, this is far from being the case. GnomGuru will destroy these stereotypes!
15% of the scheduled meetings end up not happening (depending on the service) because clients simply forget about them. For effective contact management you will need a personalized approach so that your client would keep thinking about your appointment.

GnomGuru App works both ways – on the one hand, it automatically sends information and reminders about a meeting at a given time. That is extremely important.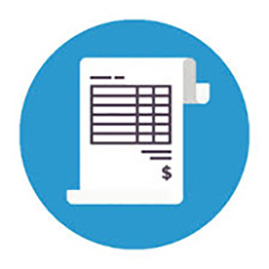 If your customers are of the one-of kind, and will accurately never return – it is recommendable to use this as a standard SMS reminder: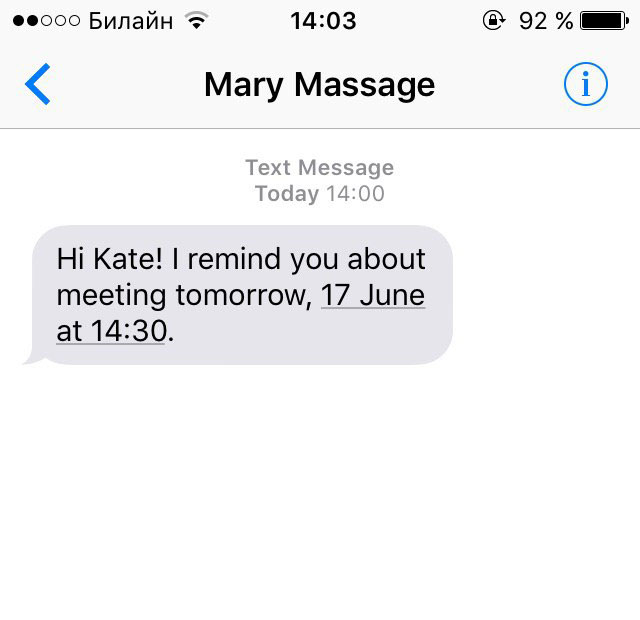 On the other hand, and you will agree with me for sure, it's awesome to receive a nice, warm and personal SMS: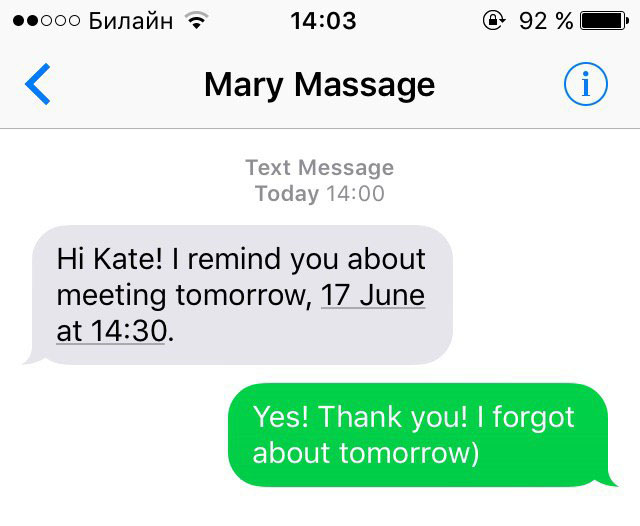 Now our Customer will surely recommend you to their friends! That's how you can achieve a sales increase and thus optimize your time costs, not mentioning how happy your Clients will be.
Conclusion: personal SMS will help you boost your sales.
With minimal time and effort – GnomGuru will make everything automatically.
So how do you do it? Everything is quite easy:
1. In Menu / Settings / Notifications / SMS Templates enable the option Use Handling.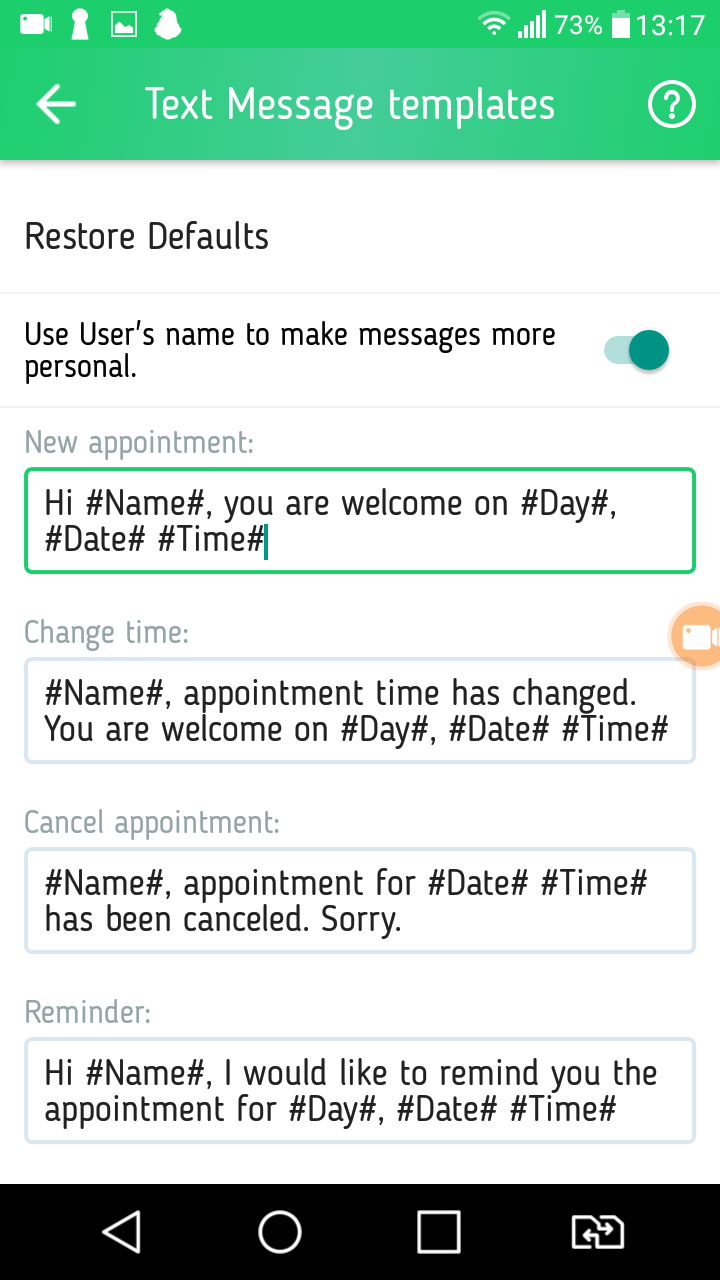 2. Modify the templates as you wish.
3. Open the Client's list (Menu / Clients). All customers that do not have (or could not be put) Handlings will be highlighted. Correct it.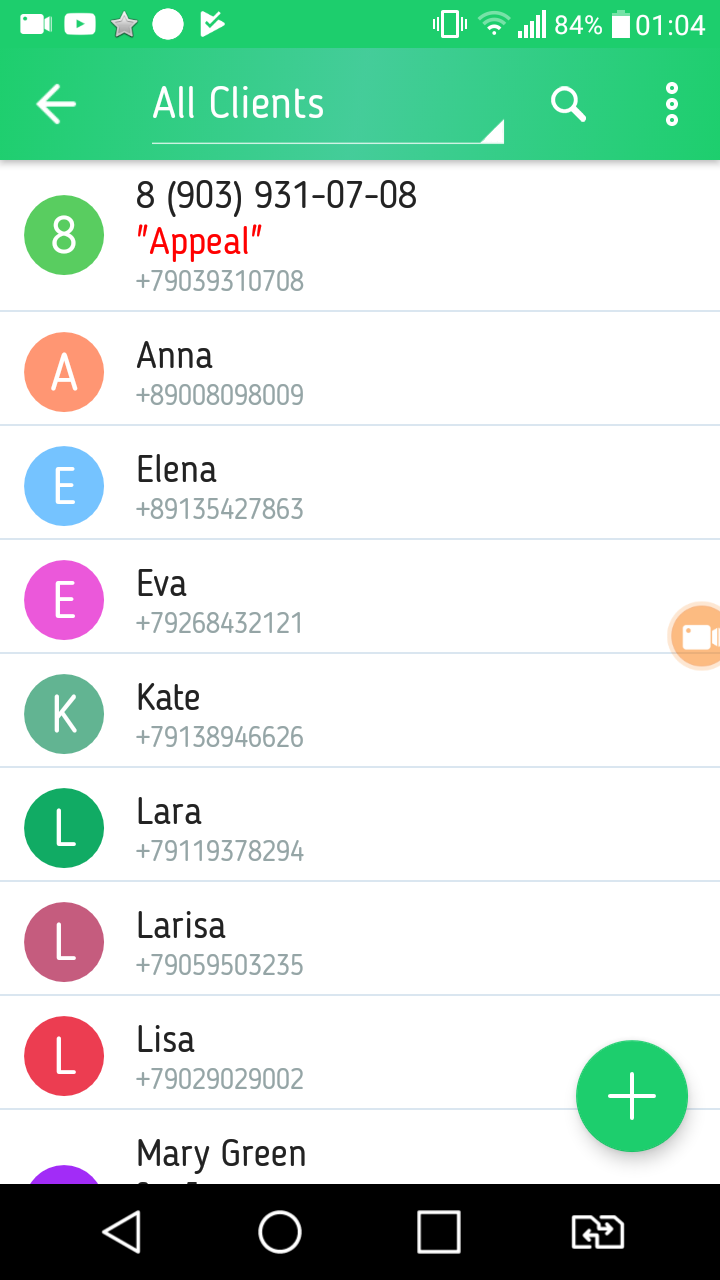 When adding a new client request, it will be determined automatically. You can choose from the option, or edit it manually: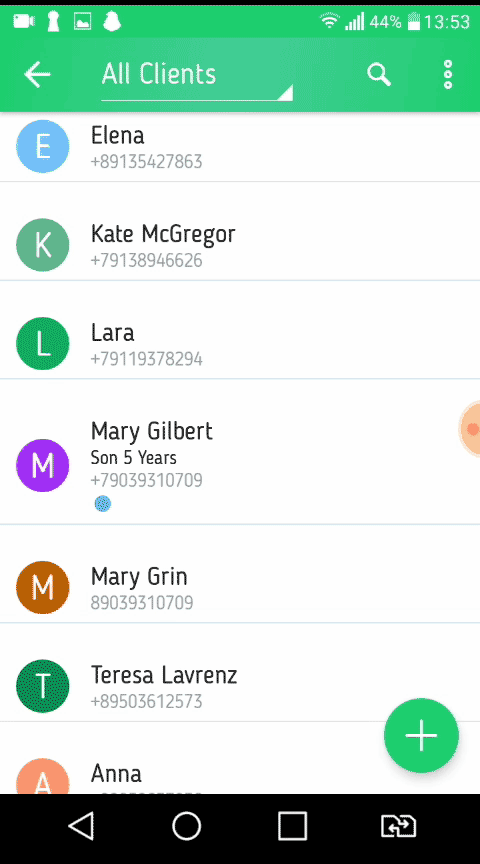 To use Personal Messaging, GnomGuru Assistant subscription is required.

Of course, there are CRM systems you can use. Some people even use notebooks. Still, remember that personalized approach and quick turning about is crucial for small business nowadays. That's what GnomGuru App can help you with.


If you have any questions, we will be happy to answer you!
Go to the «Contacts» section or write us a mail: support@gnom.guru