SMS alerts to customers
Alerts and Configurations
SMS messaging – an important tool for customer retention. By configuring the automatic sending of alerts, you will help the customer remembering about the meetings.
And, more importantly, show your personal interest. Use the Personal SMS Messages
Go to Menu / Settings / Notifications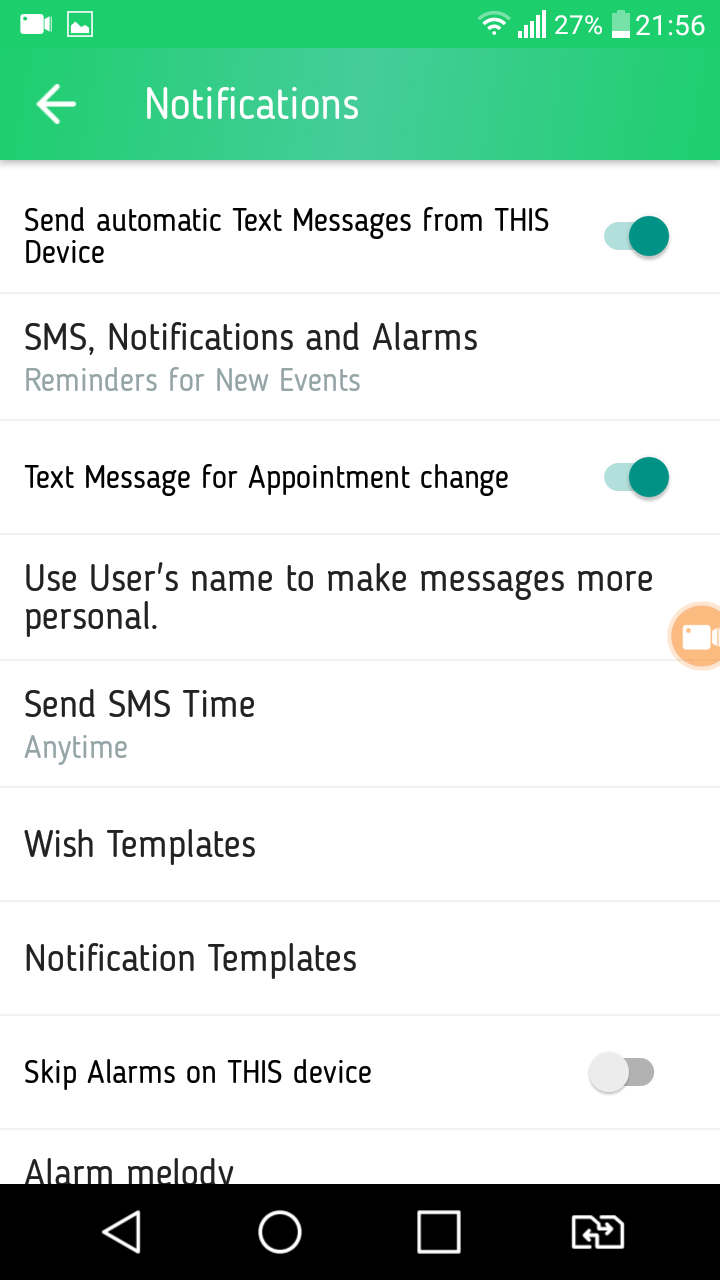 1. SMS on a new meeting:
The option determines whether to send a message when you create a new meeting or not. For each specific meeting, you can turn it off or change the text.
2. SMS abou changes in the meeint:
If this option is enabled, the GnomGuru offers to send a message when you change the time or cancel the meeting. The message can also be edited before sending.
3. Send SMS from this device:
This option is needed for those who use one account on multiple phones. To avoid sending an SMS from each phone.
4. SMS Templates:
For each message type, set the template of your choice. It is recommended to change them every 3-4 months, customers will be more interested and it will be more appealing.
5. Default Reminders.
Here you can determine which reminders will be automatically added to the event. The number of reminders is not limited.
This may be an SMS message to participants, alarm or notification for yourself. Note that:
Reminders may be either before the event, and after.
You can change the text of the memo by clicking on it
Reminders can be defined to a designated time (for 1 day at 11:00)
Reminders after the event are available on subscription plans GnomGuru Assistant or GnomGuru Expert